Images
---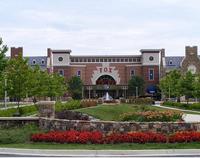 Brambleton - Loudoun County, VA
Address: Ryan Road
City: Brambleton
State: Virginia
Zip: 20148
Price: Call For Price

Garage Size: 2 car
Status: Active

Full Description: The Brambleton community, located in Loudoun County, VA has park like settings. The center also has a movie theater, gym and restaurants. Call us (202) 239-5116 or Email us for listings in Brambleton.

Tools
Contact Agent
Mortgage Calculator
Printer Friendly Version of This Page
Email This Listing to a Friend
Neighborhood Links
View a map of the area
School Profile
Neighborhood Profile
---
Listed by: Jennifer V-E Johnson,
Reston Expert & Broker
: (202) 239-5116
: http://washmetrohomes.com/realestate
: WashMetroHomes.com is owned, operated, and published by Jennifer V-E Johnson. WashMetroHomes.com is a valuable resource tool for serious real estate investors, and high net worth individuals.



---
This listing has been viewed 693 times.